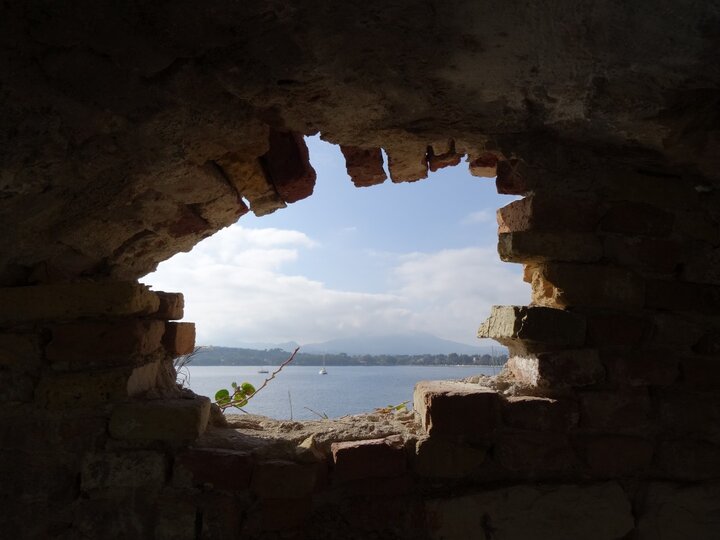 If you have spent any time tracing your Irish ancestors, you will know that it is only a matter of time before you draw a blank in your research — the dreaded brick wall.
In genealogical terms, a brick wall is a seemingly impenetrable barrier that means you can go no further. That barrier is usually a lack of information. For example, if you are unable to find any record of an ancestor's birth or baptism, you will most likely be unable to identify their parents, so you have come to a dead end in terms of tracing that branch of your family tree.
In Irish genealogy, you will inevitably reach a point where you can research no further due to gaps in the available records. However in my experience you should reasonably expect to be able to trace your ancestors back to the first half of the 19th century. If you have hit a brick wall after the Famine, there is every hope that you can find a way around it.
Here are a few ideas to kickstart your research and solve your brick wall.
Talk to relatives
Relatives should always be your first port of call when it comes to piecing together your family tree. Older relatives in particular can provide stories, context, and nuggets of knowledge that can inform your research in ways you might not otherwise think of. 
Talking to your parents, grandparents, and their siblings is an obvious first step. Even if you have already asked them about their own parents' and grandparents' generations, returning with questions about a specific person you are having difficulty tracing could help to jog their memories and reveal new information in the process.
In fact, if you really want to make the most of what older family members can contribute to your research, make a habit of talking to them about who and what you are working on. You will find every conversation is a chance to discover something new.
Build a family tree online
When you hit a brick wall in the course of your research, relatives you find through shared ancestors on sites such as Ancestry and FindMyPast can also be a valuable resource, as they might have information on a family or individual that they can share.
For best results, get your tree on as many sites as possible. That way you can find distant relatives who are working on their own family history, and they can find you too.
Obviously, when it comes to information on someone else's family tree, you should always try to independently verify their research yourself. Simply incorporating someone else's family tree into yours is a common way to accumulate errors, so check any records you can before assuming someone else has done the work for you.
Wildcard searches
If you have spent any time browsing old records, you will no doubt have noticed that misspelt names are common. I once spent months searching for my great great grandfather, Mathew Simpson, before eventually finding a record of his baptism in Davidstown, Co Wexford, where his name was spelled Sympson.
While most subscription-based genealogy sites will allow you to opt to be shown similar names, wildcard searches are a must if you are conducting your own research on Irishgenealogy.ie, the Census archives, or similar sites. They can also be used on the subscription sites, and can throw up some useful results.
So, what is a wildcard search?
Basically, replacing one or more letters in a name with a 'wildcard' character — usually either an asterisk (*) or a question mark (?) — tells the search engine you are using to return results with any letter(s) in the position of that symbol.
Generally speaking, a question mark inserted into a name in place of a letter will replace one letter in that name. So, for example, I could have found Mathew Simpson by searching for S?mpson.
Inserting an asterisk can replace any number of characters in a name, and will give much broader results. If I wanted to do a wildcard search for my Sinnott ancestors, a name which turns up in old records with a wide range of spellings — Sinnott, Sinott, Sinnot, Sinnett, Synnott, Synott, Synnot, and so on — a search for S*n*t would ensure I didn't miss any of these variations.
Study maps
In most Irish records — parish registers and Census records, for example — people were listed by the townland in which they lived.
The townland is the smallest unit of geographic division for civil administration purposes. In layman's terms, these are tracts of land, typically measuring dozens or even hundreds of acres. These divisions go back hundreds of years, and are still in use today.
Getting to know the townland(s) where your ancestors lived, and the other land divisions each townland belonged to, is crucial if you want to be able to find them in genealogical records. Townlands.ie is an excellent resource for information on all of the country's townlands.
If you know the townland in which your ancestors lived in the 1901 and 1911 Census, it's possible you will find them there in civil birth, marriage, and death records, 19th century parish registers, and even Griffith's Valuation and the Tithe Applotment Books. If not, knowing the area, and the names of adjacent townlands, will make it a lot easier to search for them in these latter census substitutes.
Old maps, and indeed new maps, can also provide great insight into where, and how, your ancestors lived. Consider if the area was urban or rural, what type of industry or agriculture was prevalent, was it coastal or inland, flat or hilly? Where were the shops and markets? How many neighbours did they have, were they isolated or in the heart of a community? All of these help to build a picture of how they lived and, if you can find a church and/or graveyard in the area, where they might be buried.
Research sideways
If you can't locate a person or find more information about them, look at their siblings, cousins and, particularly in the case of women, spouses.
I found my great great grandfather Mathew Simpson, who disappeared from Wexford without a trace in the 1870s, living in Liverpool with his brother Thomas in 1881. In the time since he had left Wexford he had been widowed twice and had a new daughter with his second wife.
By persisting in my research and focusing on his siblings, I went from having no idea of what happened to Mathew after the early 1870s to being able to trace his addresses through various UK census records, along with my great grandmother's half sister Elizabeth, who was born in Liverpool. I have even located Mathew's grave in Liverpool, though I have yet to visit it.
Broaden your search
As I have mentioned before, the main records to focus on when beginning your search are the 1901 and 1911 Census, civil birth, marriage, and death records, parish records, Griffith's Valuation, and the Tithe Applotment Books.
If you are not having any luck with these, consider broadening your search to other sources. This can easily be done in any of the big genealogy sites, which allow you to search their entire database for a named individual, though this can often deliver thousands of results that need to be sorted through to find something relevant.
Business directories, street directories, and court records are all good resources when trying to build a picture of a person's life. It is also useful to search for them in newspaper archives — news articles, as well as obituaries and advertisements, can offer some fascinating details. Given the hardships that many of our ancestors faced, it is also worth considering that someone may have ended up in a workhouse, asylum, or other institution.
Bear in mind, too, that no single site will give you all the records that might be useful to you. If you want to cast a wide net without committing to a subscription, FamilySearch is a great free resource that will allow you to search far and wide.
It is also a good idea to expand your search geographically. As with my example of Mathew Simpson, if you do find ancestors have moved to a new area or country, be open to the possibility that others followed.
Remember, too, that people in the 19th century were a lot more mobile than we might give them credit for. While we know that Irish people emigrated en masse throughout the 19th century, what is less acknowledged is that some of them also returned home, either to visit or to stay.
My great great uncle John Purcell, who owned a shop in Broadway, Co Wexford, was a mystery to me for some time. I had no idea where he had been before 1911, or where he and his wife Bridget had married. It turned out that the answer to both those questions was Boston, Massachusetts, something I discovered by searching for him in US immigration records.
Even those who did not emigrate often moved around, both within their own parish and further afield. Mathew Simpson, one of my favourite ancestors, was born in Davidstown parish, just a few miles from Enniscorthy in north County Wexford. His family moved between townlands in the area both before and during the Famine. As an adult he moved to Wexford town, where he met my great great grandmother Johanna Sinnott. Johanna was from Kilmannon, about 10 miles from Wexford towards the south of the county. My great grandmother Mary Simpson was born in Wexford town, as was her brother John. Mathew later moved to Liverpool, and when Johanna died just a few years later, Mary and John went to live in Kilmannon with their Sinnott relatives. So this one family covered quite a bit of geography in just two generations.
Never give up
I started my own genealogy journey about 10 years ago. In that time I have built up a huge body of knowledge about my ancestors, and I now help other people with their brick walls. 
Despite all the experience and knowledge I have gained, I still have one or two brick walls. As anyone who has researched their Irish ancestors will tell you, the loss of documents in the 1922 fire at the Public Records Office left significant gaps in Ireland's genealogical records. The recently launched Virtual Record Treasury addresses some of these gaps, but the absence of the 19th century censuses in particular limits the usefulness of the treasury for genealogical research.
However, there is hope, and it is always worth revisiting your brick walls from time to time. Newly available records, new information, and new approaches to your research can help to shed light on these seemingly impenetrable mysteries.
Hire a professional
If all else fails, consider hiring a genealogist to help with your search. Someone with a fresh pair of eyes, along with specialised knowledge and search skills and a broad familiarity with the available records, will be able to make connections and find information that eludes you.
If you are struggling with your own genealogical brick wall, I can help. Contact me to find out more.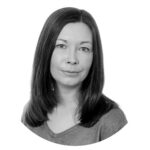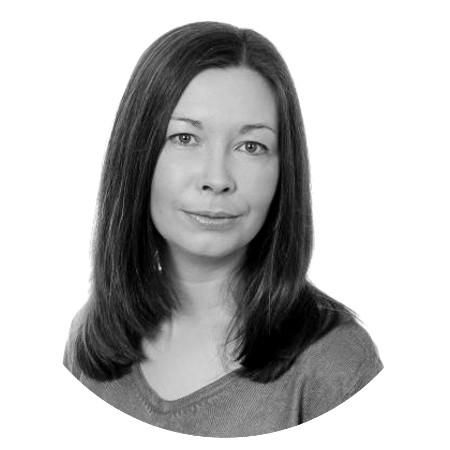 Una Sinnott
I love exploring how our ancestors lived, and what we can find out about them from the records they left behind. Get in touch if you need help researching your Irish roots.