Census records play a important role in reconstructing our ancestors' lives. Ordinarily, these returns, taken every 10 years or so, help to build a picture of where they lived, who they lived with, how they made a living, when their children were born, and other helpful information.
Unfortunately, this is not true of Irish census records. As I have outlined previously, Ireland has just two complete censuses available for genealogical research – those from 1901 and 1911.
The first Census of Ireland took place in 1821, and a census was taken every 10 years up to 1911. So, what happened to these earlier censuses?
Well, it's complicated.
Censuses from 1821 to 1851
Like a lot of Irish historical records, the first four censuses – covering the period from 1821 to 1851 – were kept in the Public Records Office in the Four Courts in Dublin. And, like a lot of records, they were substantially destroyed in a fire and explosion in the Public Records Office in the opening battle of the Civil War on 28 June, 1922.
Fragments of these early censuses survived the fire, and can be viewed on the National Archives website. And they really are fragments. For example, the 1831 Census fragment for Antrim contains the details of just one person – William Hamilton of Poleglass, Derriaghey, Upper Belfast. And Antrim is one of just two counties for which any 1831 Census records survive.
However, these fragments are still worth browsing and/or searching if you have reason to believe your ancestors may be in them.
Census fragments by county
Antrim: 1821, 1831, 1841, 1851.
Armagh: 1851.
Carlow: 1821, 1841.
Cavan: 1821, 1841, 1851.
Clare: 1851.
Cork: 1841.
Derry/Londonderry: 1831, 1851.
Donegal: 1851.
Down: 1851.
Dublin: 1821, 1841, 1851.
Fermanagh: 1821, 1841, 1851.
Galway: 1821.
Kerry: 1851.
Kildare: 1851.
Kilkenny: 1821.
Laois/Queen's County: 1841, 1851.
Leitrim: 1851.
Limerick: 1821, 1841, 1851.
Longford: 1841, 1851.
Mayo: 1821, 1841, 1851.
Meath: 1821, 1851.
Monaghan: 1841, 1851.
Offaly/King's County: 1821.
Roscommon: 1851.
Sligo: 1851.
Tipperary: 1851.
Tyrone: 1841, 1851.
Waterford: 1851.
Westmeath: 1841.
Wexford: 1851.
Wicklow: 1841, 1851.
You can still find useful information in these census fragments. I was lucky enough to find my 3x great grandparents, Peter and Mary Mullin, and their children, including my 2x great grandfather John Mullin, recorded in their home in Eochaill, Arainn, Co Galway in the 1821 Census. You might be lucky too.
The records provide some fascinating insights into life in 19th century Ireland. The 1841 and 1851 censuses, taken four years before, and towards the end of, the Great Famine, included members of the household who were alive, but elsewhere on Census night.
Both censuses also included details of those people who had died since the last census was taken. These records can be particularly poignant in 1851, as they cover a period that saw Ireland's population decimated by starvation, disease and emigration.
Censuses from 1861 to 1891
The creation of the first Ordnance Survey map of Ireland in the 1840s – based on the first ever large-scale survey of an entire country – meant the information gathered in later censuses was of significant statistical value. However when it comes to census records from the latter half of the 19th century, even less survives.
A census was taken in 1861, but the entire census was destroyed at some point after it was taken. It appears the British government saw no further use for the census once it had extracted all available statistical information from the records.
Just one fragment of the 1861 census survives – a transcript of the Catholics in the parish of Enniscorthy, Co Wexford. It is available to read on the National Library of Ireland website.
The 1871 Census was also destroyed by the government. Just two fragments survive – from the civil parishes of Drumcondra and Loughbracken in Co Meath. Both of these can be viewed on the Irish Genealogy Projects Archives and on the Irish Genealogical Research Society website.
By 1881, the government presumably saw the value of holding on to its Irish census records, and the 1881 and 1891 censuses did not suffer the same fate as those of the previous two decades.
At least, not immediately.
It appears that, during World War I, Britain suffered a shortage of paper. As wars tend to generate a lot of records, a number of older records were pulped to create new paper; these records included the 1881 and 1891 censuses of Ireland. Nothing remains of these censuses.
The loss of Ireland's 19th century census records is a barrier to genealogical research, but it's not insurmountable. We have a number of 19th century records which, while not as comprehensive as census records, serve as census substitutes.
These include Griffith's Valuation, the Tithe Applotment Books, and various land records, as well as census search forms created to facilitate searches of the 1841 and 1851 censuses. I will look at these in more detail in the next few posts.
Main image: Mountain Stage, Glenbeigh, Co Kerry, by Robert French, late 19th century. National Library of Ireland via Flickr Commons.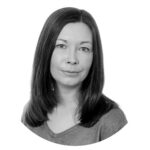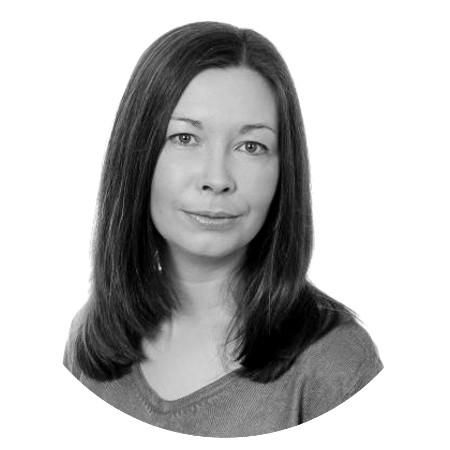 Una Sinnott
I love exploring how our ancestors lived, and what we can find out about them from the records they left behind. Get in touch if you need help researching your Irish roots.