If you have researched your Irish ancestors from the mid-19th century, chances are you have consulted Griffith's Valuation.
Known as the Primary Valuation of Tenements – in this case, tenements referred to any rented properties – this was a land survey carried out between 1847 and 1864 to determine the tax payable on every property in the country.
The valuation lists the head of every household in the country, amounting to some one million named individuals in the mid-19th century. In the absence of 19th century census records, it is the most important genealogical resource available for this period.
The Tithe Applotment Books similarly listed the heads of a large portion of Ireland's households in the 1830s, and organised these households by townland. Griffith's goes further, recording every property in the country and, crucially, mapping them on the then newly published first Ordnance Survey map of Ireland.
Who was Griffith?
Sir Richard John Griffith (1784-1878) was a Dublin-born geologist and civil engineer. His accomplishments during his long career included creating a geological map of Ireland, carrying out a boundary survey of every townland in the country, and the nationwide property valuation that now bears his name.
Richard Griffith was born to Richard Griffith MP and Charity Yorke Bramston of Hume Street, Dublin on September 20, 1784. According to a transcript on Irishgenealogy.ie he was baptised in the Church of Ireland parish of St Peter's, Dublin on 11 October 1784.
Griffith spent much of his childhood on his family's estate in Millicent, Co Kildare, and at 15 he joined the Royal Irish Artillery. However his military career was a brief one – he resigned his commission in 1801, the year after he joined.
As a young man he studied engineering, mining and geology in London and Scotland before returning to Ireland in 1809 to carry out a detailed study of Ireland's boglands. He carried out numerous surveys around Ireland between 1809 and 1815, and he also compiled the first of his geological maps of Ireland during these years.
He later served as commissioner of railways and in various roles in the Board of Works, including as its chairman, and oversaw the construction of railways, roads and bridges around the country in these roles.
Genealogical legacy
While Griffith considered his geological map his most significant professional achievement, he is now mainly remembered for his genealogical contribution – Griffith's Valuation, which has helped to shed light on Ireland's tenantry during a period for which few other records survive.
The work that would eventually lead to the Primary Valuation began in 1824 when Griffith was appointed boundary commissioner, and tasked with surveying the country's more than 61,000 townlands and setting their boundaries.
This work standardised the boundaries of townlands, the basic units of land division in Ireland. His boundary survey also laid the groundwork for both the first Ordnance Survey map of Ireland and the Primary Valuation.
Griffith's Valuation
Griffith's work on valuations began in 1827 when he was appointed commissioner for valuations, and this work was ongoing for several years before the primary valuation, which took place between 1847 and 1864..
Griffith was determined to ensure that the valuation was as fair as possible. To this end, inspectors were sent to every house, field, and building in the country to measure not only the acreage but also the soil quality, rent paid, and other criteria in a bid to accurately estimate both the income the land was likely to generate, and what was considered a fair rent on the property.
When the valuation began in earnest in 1847, Ireland was by then in the worst year of the Great Famine. Many of the country's tenants were displaced or died during the Famine, and Griffin began reevaluating the country's holdings in 1852.
The valuation was organised by townland, parish, barony and county, and the completed valuation contained some one million names published in just over 200 volumes. It recorded nearly every property in the country – the only exceptions I am aware of are the homes of landlords – with each property mapped onto the 1842 Ordnance Survey map.
This makes Griffith's Valuation a fascinating genealogical resource. If you can find your ancestor in the valuation, you can also find their home and land on the accompanying map on the Ask About Ireland website.
The valuation books list information on how much land each person rented, as well as who owned the land, and how much tax was due on it. The books and maps can also reveal valuable information on the area where your ancestors lived, including who their neighbours were, and what public buildings were nearby.
Sir Richard Griffith's career lasted 60 years. He died, aged 95, at his home in Dublin on 22 September 1878. He is buried in Mount Jerome Cemetery, Dublin.
Main image: Home and mill of John Roland, Ballylee, Kiltartan, Co Galway, as recorded in Griffith's Valuation (1855).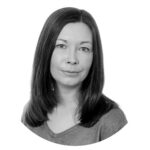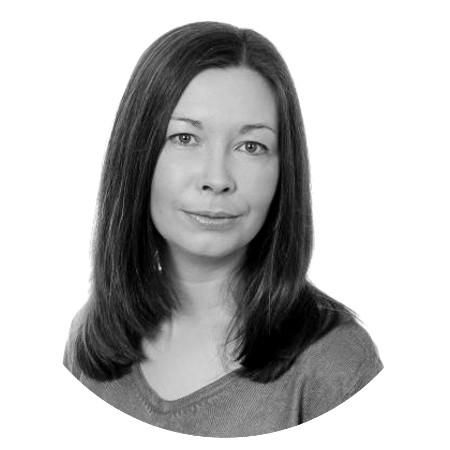 Una Sinnott
I love exploring how our ancestors lived, and what we can find out about them from the records they left behind. Get in touch if you need help researching your Irish roots.