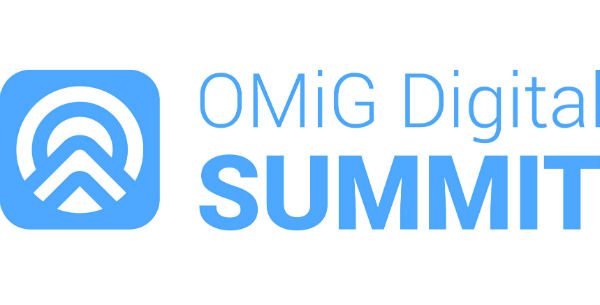 The Online Marketing in Galway group held their second annual digital marketing summit on Thursday. With 500 people availing of insights from nine experts, organised into three panels focusing on content marketing, data analytics and social media, it was a hugely successful and worthwhile event. Here are some of my takeaways from the evening.
Content marketing, done right, can be super effective
The key phrase here is 'done right'. Natalie Roper, The Guardian's digital engagement marketing manager, pointed out that just a tiny percentage of all the branded content out there is ever seen. It's a sobering thought, but with the right focus and a little creativity, content can be incredibly effective at driving conversions.
According to Aaron Chalke, digital media manager with Media Works, there are three rules which should be adhered to when creating content. Content – effectively everything you're creating to promote your brand, whether blog posts, video, social media updates, ads, or anything else – should serve a purpose. It needs to be relevant to you and your audience, and to your branding. And it must be useful.
In a nutshell, don't just put content out there for the sake of it. Make sure it fits with your brand strategy, why you are creating content in the first place.
Chalke offered some great examples of video advertising from companies such as Lidl, McDonald's and John Lewis, with the latter securing massive social engagement with well thought out ads before they are even shown on TV. These are big-budget campaigns, but you can also gain attention with a lot less money. 
"People overwhelmingly want to be entertained more than anything else," Chalk said. "People see that content costs a lot of money, and it does cost, but it doesn't have to break the bank."
The trick to creating brilliant content is to allow yourself to move outside your comfort zone. Create something that excites you, that makes you feel nervous. "When you land on an idea that makes you feel sick, then you know you have something unique," he added.
Natalie Roper outlined the need to research your audience and, above all, be authentic in your marketing efforts.
"Content marketing is a really effective way of building a customer relationship with the readers," she said. "People don't appreciate being marketed to in the traditional way. Content marketing can absolutely drive conversions."
To be effective, you need to establish your KPIs early and allow these metrics to inform everything you create. Research your audience and get to know them – you should have well rounded buyer personas, basically. And don't assume you know what your audience wants – ask them. 
The Guardian used this approach in its coverage of the UK general election last year. The paper wanted to engage younger readers but faced an uphill battle as it was seen as a paper for "elderly, artsy people". By researching and tailoring content to a younger audience, and engaging with them on social channels, it achieved some impressive metrics, including 28 million page impressions,  4,635 mobile app installs and an 18 per cent increase in mobile user aged 18 to 24.
"In a world where there's an abundance of content, you need to stand out," Roper told the audience, echoing a truism which newspapers – and anyone in the media – have been aware of for some years. Newspapers were, as one audience member put it during a Q&A session, "the websites of the past", effectively acting as gatekeepers of content in a world of scarcity. 
Now, thanks to the relatively low cost of building a website, and the ubiquity of social media, anyone can have a platform to build an audience. However while content is abundant, attention is scarcer than ever.
"In a world where there's an abundance of content, you need to stand out."
Roper offered five rules to help you stand out in this sea of content:
Don't assume you know what your audience likes or needs, ask them.
Be you. Be authentic but don't embarrass yourself.
Moment marketing could be your best friend. Timing could be everything.
Remember you're in a relationship of scarcity versus abundance.
You don't need lots of money, you just need to be great at data.
Grainne Redmond, head of digital sales with Eir, emphasised the importance of having a digital-first culture embedded in your organisation. Redmond outlined Eir's digital transformation, rebranding from eircom last year to build a new identity as a leader in communications technology. 
The rebrand was a huge exercise, involving a new corporate identity including bespoke fonts and icons and a palette of 20 colours, along with a complete redesign of its websites, apps, and other digital properties. Overnight, the company rebranded 53 stores and a total of 100 digital touchpoints. The move has seen an increase in user engagement on its digital properties, as well a two per cent increase in conversions. However creating a top-down digital culture was also key to this change.
"We felt digital was not at the core of our organisation," she explained. "In some organisations digital is thought of last, or as an add-on. We needed board buy-in. We needed digital from the top down instead of trying to drive it from the bottom."
There's no digital strategy any more just strategy in a digital world – wise words from @eir #omigsummit

— Una Sinnott (@Uuuna) January 21, 2016
Analytics are a vital part of any marketing campaign
The need to understand your data, to make sure you're measuring the right things, was a recurring theme during the second panel, which focused on data analytics. Make sure you're focusing on the KPIs that will drive your business forward, and avoid vanity metrics.
"What you can measure you can manage," is how Aislinn Connolly, brand development manager at Google, summed up the importance of analytics in identifying and clarifying your content goals. While her focus was on Google Analytics, the same applies to social and any other metric you can measure. Just make sure you're measuring the right metrics.
How to determine what you should be measuring depends on your goals, both in your business and in Google Analytics. Know what you want to achieve from your marketing, set up a small number of goals – a maximum of three – set up goals in Google Analytics to measure these, and check your progress every week.
Whatever your goals, a slow loading site will seriously hamper your efforts to keep and convert visitors. Ideally any website should load in three seconds or less. "If people have a bad user experience and have to wait for your site to load they'll leave," she warned. "The higher your load time, the lower your conversion rate."
Google's PageSpeed Insights tool will help you to monitor and address any speed issues, by measuring your load speed and suggesting improvements for both desktop and mobile.
Connolly gave a list of good resources to get to grips with Google Analytics including Google Analytics Academy (I've done a few of these courses and they're invaluable), as well as following Google Analytics and Avinash Kaushik on Twitter. Avinash's blog, Occam's Razor, is also an excellent resource.
Maciej Dabrowski, chief data scientist with Altocloud, emphasised the need for simplicity when dealing with data. Less is more when it comes to understanding your data – just make sure you're focusing on the right metrics.
Lillian Gallagher, head of data and analytics with In The Company of Huskies, defined 'good' measurements as those which support your marketing objectives. "Is it need to know or nice to know?" she asked. "What insight does it provide? Can you make a decision from it?"
"If you can't make a business decision from a metric, or your business is not going to improve from having this metric, there is no point in tracking it."
Video is a huge opportunity on social
Video was a predominant theme among the three people who spoke on social media. It is hugely popular and engaging, and creating good videos doesn't have to be a high cost exercise.
"Video is the one medium that's totally immersive and engaging for marketers to utilise the power of now," said Sinead Conway, sales manager with Twitter, adding that video has "absolutely exploded" on the network. In the US alone, 1.7bn videos are watched online every day, and video accounts for 55 per cent of mobile traffic.
"I totally believe in the power of social video," added Mark Brennan, head of digital marketing and innovation at AIB, whose presentation centred on the bank's #thetoughest social campaign to leverage its sponsorship of the GAA club championships. The campaign focused on harcore GAA fans rather than trying to target everyone, and it was a great example of how successful this approach can be – with a small social team in place on finals day on March 12 last year, the campaign notched up 106,700 video views in 48 hours.
Most of the video content of the campaign was filmed on iPhones, including #thetoughest Trade, a programme which swapped two club players with two professional sportsmen to demonstrate just how challenging the Club Championships are.
Paul Buckley, head of social media at Aer Lingus, said the airline adopted a similar low budget approach for its #Dublin2DC campaign to launch its inaugural flight to the US capital.
"We used very simple tools you can pick up in Harvey Norman, with royalty free music from the web," he explained. This approach also meant the airline was able to avoid the regulatory headaches involved in giving a camera crew outside access to the cockpit.
The group tied the flight in with the launch of the new season of the Washington DC-based drama  House of Cards, and even had Kodaline, who were embarking on a tour, play a few songs aboard the flight. The resulting video of the flight garnered 300,000 views
Summing up
There was a lot more discussed at the OMiG Digital Summit – to give you a flavour I've storified a selection of tweets from the evening below.