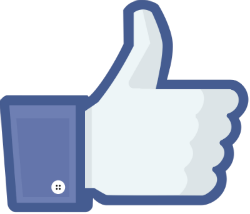 Facebook recently reached the impressive benchmark of having more than a billion people use the network – that's one in every seven people on the planet – in one day. It is a social media behemoth and, love it or hate it, it is the single most important tool for anyone who wants to build an online network, whether you want to promote your business or just keep up with family and friends.
Here are a few tips to help you customise your Facebook experience, and get the most from its many hidden features.
Build interest lists
Facebook's answer to Twitter lists, interest lists let you collate pages around a theme and visit the list, rather than rely on each page's updates turning up in your news feed. For example, I have lists that help me keep up to date on my favourite tech pages and Irish media pages. You can also add pages and public profiles to your list without liking or following them, which helps to keep your news feed free of clutter.
To create a list, go to 'Interests' in the left hand menu, and click 'More'. Then click 'Add interest' at the top of your interests page, name your list, and start searching for pages and profiles to add to it. To add a page to a list, simply Like the page, hover your cursor over the 'Liked' box, and choose 'Add to interest list'. You can then unlike the page if you wish.
You can also add pages to a list from the list, if you know the name of the page, in the 'Add to this list' field which is on the right hand side of the list. You can find your lists in the left column of your news feed.
There does not appear to be a way to create or add to lists on mobile, but you can access your lists via the top right menu.
Build friends lists
You can also organise your friends into lists. Facebook afficionado Robert Scoble recommends sorting all your friends into close friends – those whose updates you want to see more of in your news feed – and acquaintances, who you want to see less of. You can also organised friends based on any criteria you like, and use groups to determine who can post to  your profile; similarly, you can determine which groups can see a specific status, so for example only close friends or family can see photos of your holidays, children, etc.
Here are some more useful tips Scoble recent shared on Facebook.
Facebook tips. 1. SHARE three posts from someone else about stuff you are interested in. If it's your friend's kids,…

Posted by Robert Scoble on Monday, May 25, 2015
Save links for later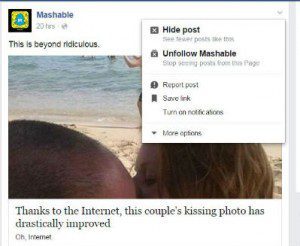 Facebook lets you save links on your timeline for later, which can come in very handy if you're scrolling on the go and come across an article that you really want to check out when you have time.
To save a post for later, click or tap the little V-shaped icon in the top right of the post, and choose 'Save link' from the options. When you have time to read it (or watch it – you can also save videos), you'll find a list of your saved articles in the left hand menu. Facebook will also email you weekly with a list of your saved articles.
Schedule your updates
So, now you can decide who sees your posts, but when will they see them? Facebook offers a handy post scheduler – in a page you admin, just click the dropdown menu beside the 'publish' button to find the scheduler, which allows you to choose when your update is shared. If you want to schedule a post on your own Facebook account, click the clock icon at the bottom of the post update field to open the scheduler.
This feature is particularly useful for page managers, who can target posts to times when the majority of their fans are online, and save time by scheduling the updates for a day, or several days in advance.
Hide someone's updates without unfriending them
We all have at least one friend who overshares or uses their personal account for relentless self-promotion, but it can be awkward to unfriend a family member or coworker whose Facebook updates are annoying. Luckily Facebook provides a more diplomatic option.
The next time your friend's update turns up in your news feed, just click the little down arrow in the top right of the post. Here you can choose to unfollow them, allowing you to stay friends without having to see their posts. You can also do this by hovering over their name, then over 'Following', and click 'Unfollow'.
To unfollow someone on mobile, go to their profile, tap 'Following', then tap 'Unfollow'.
Bump a friend's or favourite page's posts to the top of your news feed
Obviously not all of your Facebook friends are annoying, some are so entertaining/informative/hilarious that you don't want to miss a single update. Similarly you may be following one or more pages because they provide not-to-be-missed content.
To make sure you see all updates, go to your friend's profile (or the page you want to keep up to date with), hover your cursor over the 'Following' button, and click 'See first'. Now all their updates will turn up in your news feed before everything else. Similarly, you can hover over their name in your news feed, then over 'Following', and then click 'See first'.
On mobile, go to their profile, tap 'Following', then tap 'See first'.
Change your news feed to show the latest updates
If you want to see all updates as they happen, rather than rely on the mysterious labyrinthine logic of Facebook's news feed algorithm to decide what you get to see, just click on 'News feed' in the left hand column. Here you can switch from 'top stories' to 'most recent', giving you access to friends' and pages' updates in real time.
Choose what ads you want to see
Facebook relies on advertising as its main source of revenue, so ads are a necessary part of the experience. If you find ads in your newsfeed annoying, you can't hide them all, but you do have a good deal of control over what ads you see.
When you see an ad in your news feed, click or tap on the little V-shaped icon in the top right, and you can choose to give feedback, hide all ads from the company, or hide similar ads. If you click 'Why am I seeing this?' you will also get a link to edit your ad preferences.
Do you have any Facebook tips that not a lot of people know about? I'd love to hear about them in the comments!