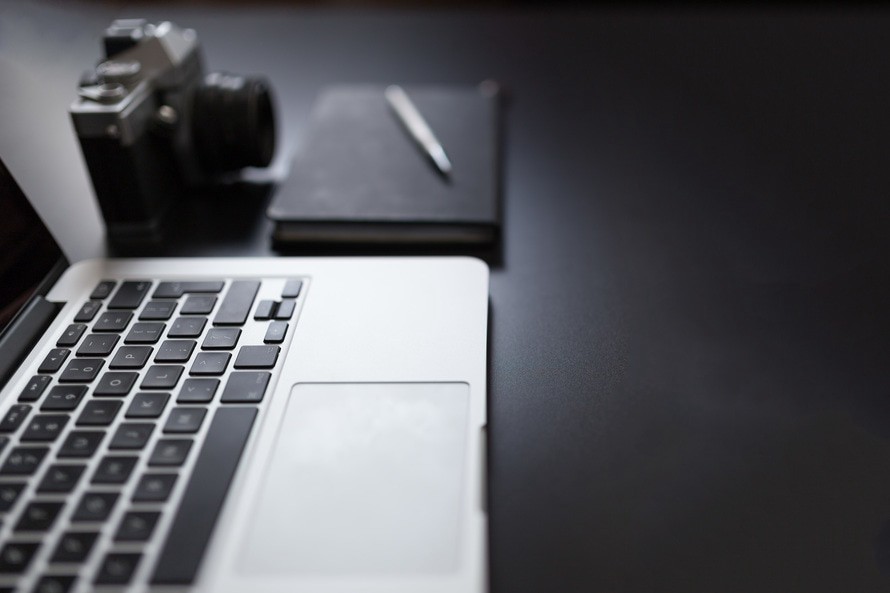 If you are online to promote either your business or yourself, you need your own website. Here's why.
Let's suppose you have a small business that you want to promote online. If you're like most people in this position, your first port of call will be Facebook.
You set up a page for your business, get your friends and family to like it, and start posting relevant content. Eventually, people who don't know you will like your page, and hopefully your updates, and word of your business will spread.
You might also post updates on Twitter, Instagram, and even LinkedIn or Snapchat, depending on your target audience, to reach more people.
It's a convenient arrangement. You're getting free publicity for your business on these platforms, provided you put in the work of updating. And depending on what you're selling, there's a good chance you will attract new customers. It's the virtual equivalent of being able to set up shop in someone else's building for free.
But this can easily become a one-sided arrangement. If you rely on a free social or blogging platform for your online presence, you are providing another company with the fuel that drives it – content – and you pay for the platform by ceding control of that content to your host.
Don't get me wrong, social media is an important part of your marketing, and will remain so, but it's no substitute for owning your own website. Here are just some of the advantages of having your own digital property.
You own your content
Content is an asset like any other – it exists to attract and encourage people to buy the goods or services you are selling. In short, content convinces people to do business with you, whatever form that business may take.
If you are relying on Facebook, or any other social network, or a free blogging service such as Blogger or WordPress.com, to promote yourself or your business, you have no control over what happens to your content.
Not only do you not own your content, you don't own your audience, and your access to both is at the whim of another company. Facebook's control over who sees your content, and its habit of reducing reach to encourage page admins to advertise, is a perfect example of this.
If you fall foul of the terms and conditions, or if the company hosting your content shuts up shop, all your work can disappear. It might sound unlikely that a major platform would shutter but it happens – GeoCities, once one of the biggest free hosting platforms on the web, closed in 2009. MySpace, the world's biggest social network in the mid-noughties, lost most of its traffic and users to Facebook the same year.
Your website allows you to attract qualified leads
If you're looking for a service or product, you will probably Google it. Having a website means that the people who are looking for what you sell, and who use Google to find it, will likely also find you.
These visitors have already displayed intent – they want to buy what you're selling, so use your website to make the sale or progress them through your funnel. Having your own site means you can host appropriate landing pages, an online shop, email capture offer, expert content in your niche, or anything else that will help with the purchasing decision.
A website is forever
Perhaps forever is a bit ambitious, but a website will last for as long as you maintain it, and your content will continue to draw traffic and drive conversions unless or until you decide to remove it. And every single piece of content can be updated, rewritten, reposted, and repurposed as required.
The problem with social updates – and this is true of Instagram or LinkedIn or Twitter, or any other network – is that each update has a very brief half-life. Within hours, and certainly within a few days, of posting, that update is lost in the firehose of content being pushed out onto the network, and is unlikely to surface again unless someone goes looking for it.
Your website, on the other hand, can continue to drive traffic to the same content indefinitely. Good content will rank in search engine results, and you can also share links to your content on social media long after that content has been published.
Your website can also host your social content
If you publish videos on Facebook, those videos will enjoy plenty of reach for their first few days, but as time goes by they disappear from news feeds.
Those same videos can be embedded on your website, where they can continue to provide value to your visitors long after they have been forgotten on Facebook.
Think of your website as a content hub rather than something separate to your social channels. Videos from any platform, as well as tweets, Facebook posts, Instagram images, Slideshare presentations, in fact most social updates, can be embedded in a post on your website. And that post can then be shared across your social channels.
Your website is both an archive and a portfolio
Content lasts forever on your website, unless you delete it. That means that all your content is available not just to visitors, but to you. You can dip into your archive and rewrite and republish old content that needs updating, or look back on old posts and come up with new ways to discuss previous ideas and topics.
Basically, the more content you have on your website, the more opportunities you have to repurpose old content. Old posts can be a very useful resource if you're struggling to come up with ideas for new posts.
Whether you are using your website to promote yourself or your business, it is the perfect place to display a portfolio of your work. Well thought writing on your specialist subject, or images of your visual work, or the products you sell, can all be used to showcase what you offer.
If you're showcasing your work, you will want to present it in the best way possible. And the most professional way to show your work online is with a self-hosted website with your own domain.